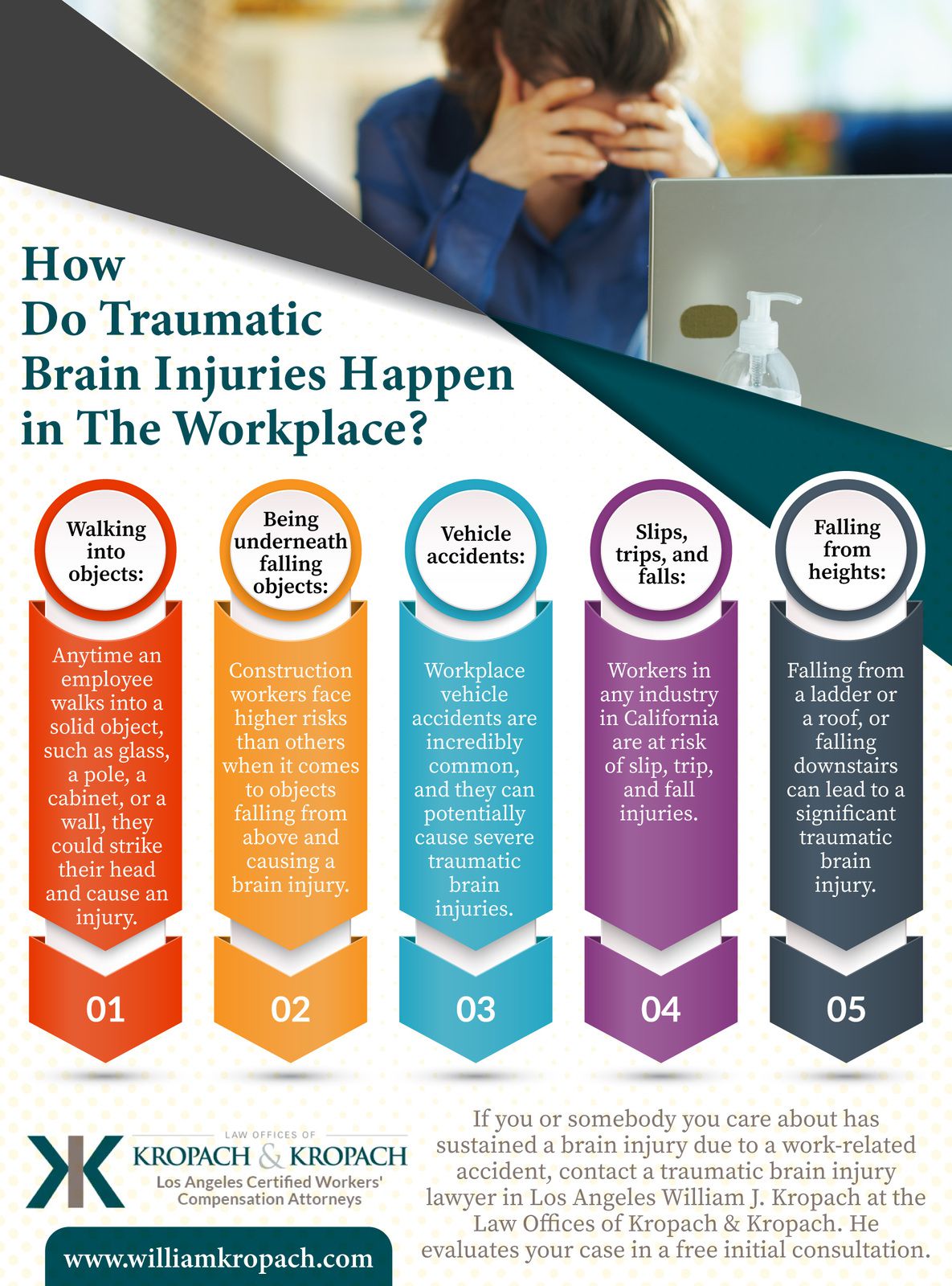 Head injuries commonly occur in workplaces in and around Los Angeles. These incidents occur due to the following:
Walking into objects

Being underneath falling objects

Vehicle accidents

Slips, trips, and falls

Falling from heights
If you or somebody you care about has sustained a brain injury due to a work-related accident, contact a traumatic brain injury lawyer in Los Angeles William J. Kropach at the Law Offices of Kropach & Kropach. He evaluates your case in a free initial consultation.